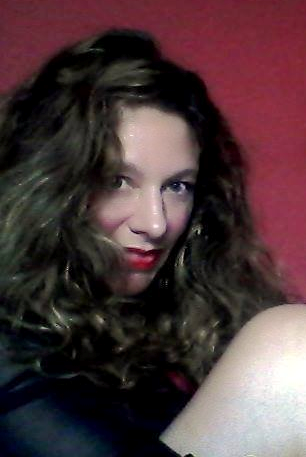 A passion that's rarely found
CHARITY DONATIONS
2014
​Donated to The ​Scarborough Hospital ​Foundation World Gala -Silent Auction.
Standing Out- Acrylic on Canvas
​​Fall Trio - Oil Painting
Untold - Acrylic on Canvas
Red and Yellow - Acrylic on Canvas
Tears in the Night - Acrylic on Canvas
2013
Fusion
Original Artwork Details: Oil Painting

Donated on Sept. 29, 2013 in Support of the Royal Le Page Shelter Foundation being held in Toronto on October 3, 2013 at the Spiga Restoronte. All funds raised will go to the YMCA Arise Shelter in Toronto for women and children escaping violence.
2012

FILLING EMPTY BOWLS
Regina Food Bank- June 11, 2012

Lend to End [poverty]

Let's Build a Mine
(The Townships Project
Canadian Charitable Registration Number (86418 8420 RR0001)
2011
Lend to End (poverty)

Mining for a Heart of Gold
Jean Tweed Society

WATER FOR MY DAUGHTER
The Glassco Foundation, in charge of the actual execution of the project
OTHER DONATED WORK

2012
Donated a painting as a gift to the Alzheimer's Society for their Oakville office
​
2012
Donated painting
Thompson Rivers University –
Faculty of Arts Department – Deans Office
​
2012
Part of a Group Mosaic for the Woman Recreated Project at Queens University – unveiled in Sept. 2013. - 3 tiles contributed. One for the 1st Mosaic and two for the 2nd Mosaic.
COMMISSIONS
Royal Canadian Mint
October 2012
WHAT'S NEW
I am currently working on getting my home studio in shape. I will be uploading new work in the next month. A brand new series in soft colours. I won't tell you want it is as it will take away the surprise.
Please come back and check them out! I am also open to showing in new venues in Toronto, ON. Please contact me if you have any Exhibitions coming up.
I was interviewed on January 21st, 2016 on thatchannel.com at 2:30 pm - 3:00 pm EST. Check out what I am up to! It may or may not surprise any who know me.
Cheers,
Lisa
PAST EXHIBITIONS
2014
Spring has Sprung
Ben Navaee Gallery
April, 2014
Toronto, ON
2013
Toronto The Beautiful
Kumf Gallery
Toronto, ON
2012
Art for All Canada
Market Square
February, 2012
Toronto, ON

Love Transforms Exhibition
Queen Gallery
February 14, 2012
Toronto, ON

Pedestrian Sunday
Kensington Market
May 27, 2012
Toronto, ON

.Art Around the Market
Art For All Canada
July 7, 2012
Toronto, ON

50/50 3rd Annual Juried Art Exhibition
August 9 - August 31, 2012

Queen Gallery
Toronto, ON

Discrete Exposure
November 28, 2012
The C House Lounge Café,
Yorkville, Toronto, ON
"If you hear a voice within you say, You cannot paint,
then by all means paint, and that voice will be silenced"
PLEASE CONTACT ME TO VIEW FULL PORTFOLIO.
If there is anything I have done in the past that you like i can do a piece that has the same feel..